At this seminar you will explore who is the 21st Century customer and what they expect from a customer-centric organisation. You will consider ways to differentiate and develop the 'perfect' customer experience. Specifically you will learn new approaches to segmentation, mapping customer journeys, examining effortless engagement and ways of making it 'easy' to be a customer. Finally, you will address critical issues around how to develop a customer-centric culture to provide companies with a compelling competitive advantage.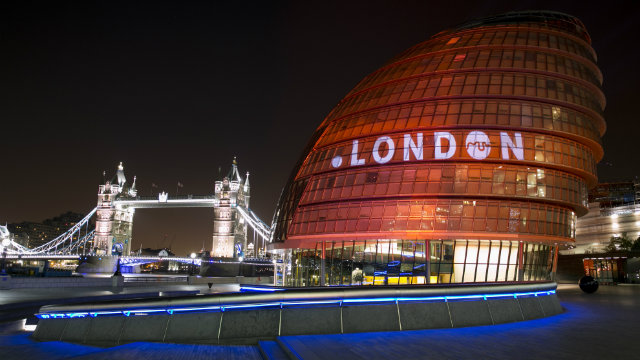 The session incorporates many examples of leading-edge best practice and the latest research from the Henley Centre for Customer Management. During the day you will work on your own specific issues using various tools and techniques that have been developed by the Centre. The style of the seminar is highly participative and you will be encouraged to share your own experiences.
This event will be hosted at London and Partners, the Mayor of London's official promotional agency. Their head office is located by London Bridge.
By the end of the day you will:
Understand the importance of changing customer behaviour for business success.
Learn how to be a customer-centric company.
Gain valuable insight into the 'perfect' customer experience.
Learn new approaches to customer segmentation.
Appreciate the different types of customer effort and their importance in learning how to make it 'easy' to be a customer.
Learn how to map out emotional customer journeys in ways that create sustainable competitive advantage.
Understand the importance of creating the right kind of organisational culture and climate in order to deliver great business performance.
Who should attend?
This event is designed for all managers and senior managers responsible for leading and improving the customer experience, this includes all teams in:
Marketing.
Customer Service.
Business Excellence.
Account and Client Management.
CRM professionals.
Speaker Information
Moira Clark is Professor of Strategic Marketing at Henley Business School and Founder and Director of The Henley Centre for Customer Management. This research centre develops joint research initiatives between Henley and a consortium of organisations who want to further their knowledge and understanding of leading-edge best practice in customer management (www.hccmsite.co.uk). This year is the 10th anniversary of the Research Centre and since its inception almost a 100 companies have been members. 50 reports have been written and 65 events have been held.
Moira's major area of research is in Customer Management, Customer Experience, Relationship Marketing and the drivers of Customer Retention and Service Excellence. She has worked extensively in the area of culture and climate, its impact on retention and loyalty and the critical linkages between employee behaviour and customer retention.
For more information please see the presenter section below.